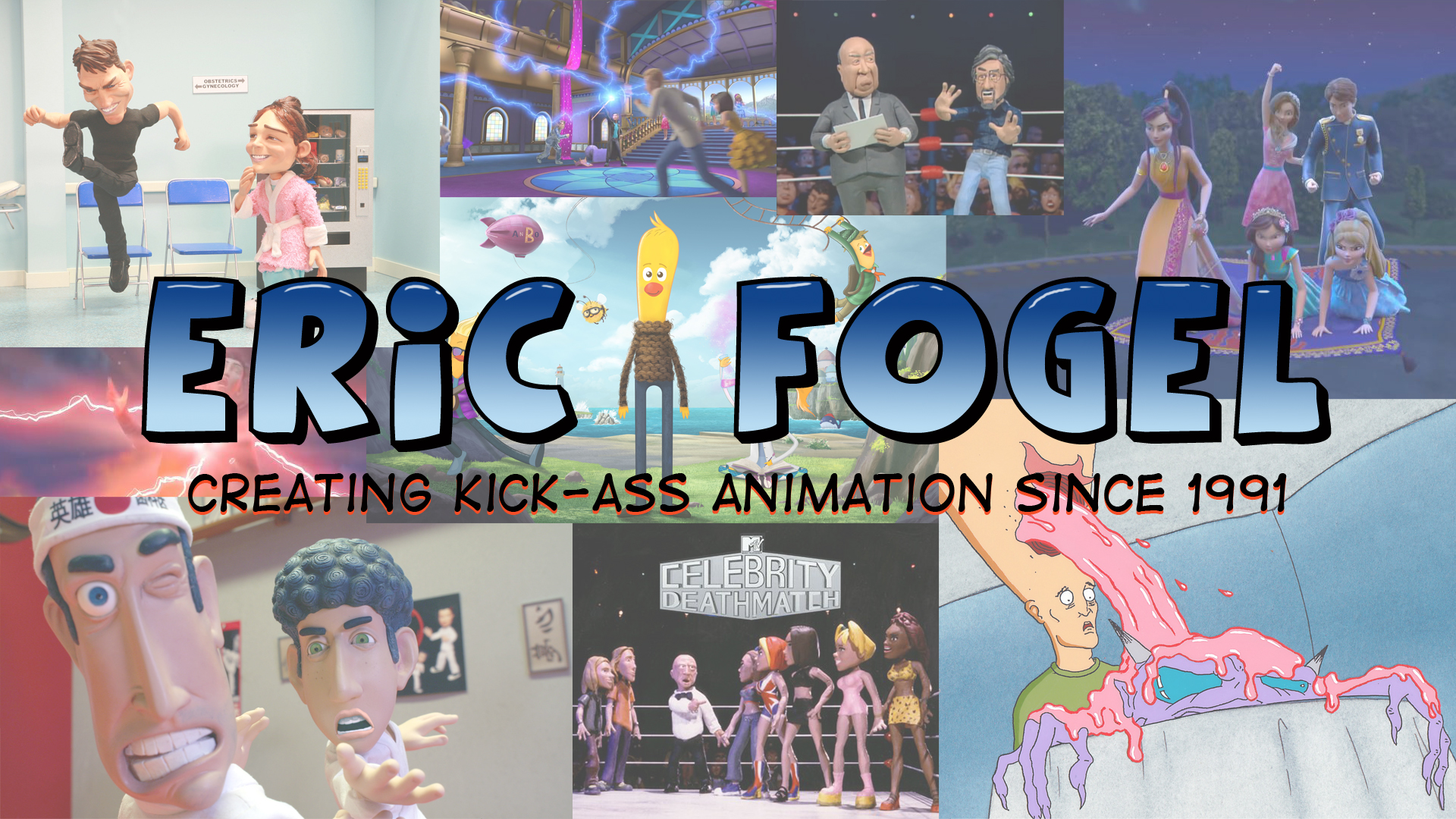 With a BFA in Film/TV from New York University's Tisch School of the Arts, Eric Fogel has been directing animation for over 20 years. When he was just 23, Eric created his first animated series for MTV, a quirky sci-fi comedy called "The Head." After two seasons, The Head acquired a cult following and spawned a successful graphic novel.
For his follow up, Eric combined his love of stop-motion animation and celebrity bashing to create the hit series "Celebrity Deathmatch." The Deathmatch premiere was one of the highest-rated specials in the history of MTV, ran for six seasons with over a hundred episodes and prompted Entertainment Weekly to name him as one of TV's most creative people.
After directing CG features for Mattel, Eric created and produced the faux-documentary series, "Starveillance," for E! Entertainment. He then partnered with Michael Eisner's Tornante Company to produce Nick at Nite's first animated original, "Glenn Martin, DDS," starring Kevin Nealon and Catherine O'Hara. Glenn Martin was nominated for an Annie Award and brought home two Gemini Awards for Best Animated Series and Best Director.
In the years that followed, Eric continued working in CG animation at Nickelodeon, where he was senior director on "Wallykazam!" and Disney, where he directed and exec produced "The Descendants: Wicked World."
Eric is currently at Dreamworks, where he serves as writer, director and executive producer on a sequel to the 2010 film Megamind, scheduled to debut later this year on Peacock.